For more than 40 years, our clients have experienced our values of Personal, Flexible and Trusted. We have been delivering integrated, customized benefit solutions, while delivering a blend of flexibility and customization unique in the marketplace, to our clients and their employees. From each of our 11 regional offices around the country, we work to provide local and personalized service, backed by the innovation and resources of a national organization to over 500 clients and 1.1 million members.
Leadership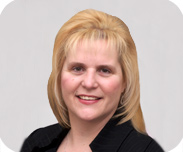 Nancy Eckrich — President & CEO
With more than 25 years' experience in the healthcare and insurance industries, Nancy Eckrich was named President of CoreSource in June 2010. Previously, Nancy was Senior Vice President for Trustmark, the parent company of CoreSource. In that role, she was responsible for managing consumer health advice; Health Contact Partners, Trustmark's contact center for personalized health information and support; as well as Managed Care and Disability Income insurance.
Nancy joined Trustmark in 1986 as a claims examiner and rose through the ranks to the TPA's top spot. She was the chair of the Trustmark Foundation, the company's philanthropic arm, from 2005 to current.
Nancy earned her bachelor's degree from the University of Illinois at Chicago and her Master's in Business Administration from Keller Graduate School of Management in 1992. Previously, she was a member of HIAA's Federal Government Relations Committee, State Government Relations Committee and Insurance Curriculum Subcommittee. She was a board member for the Midwest Claim Conference for four years and was chairman of the organization in 1996. She was a member of the Chicago Claim Association from 1988 to 2002.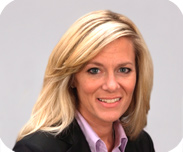 Kim Fiori — Regional President, Central
Kim joined CoreSource in 2004 as Vice President of Managed Care Strategies, bringing more than 12 years experience in network development, direct employer/provider contracting and various reimbursement methodologies. In October of 2009, she was named President of the North Central Region and became responsible for all aspects of the region's growth, retention and operations, including claims, compliance, auditing, underwriting, eligibility, plan documentation, client services and continuation of coverage administration. Kim became President of the Central region in March of 2016 and now serves territories extending from Michigan down to Florida and west to Louisiana.
Kim earned her master's degree from Walsh College.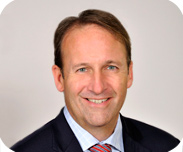 Ben Frisch — Regional President, West
Ben has 22 years of experience in the insurance industry. He joined CoreSource in June 1998 as a Sales Executive and was promoted to the company's top spot on January 1, 2008. Prior to joining CoreSource, Ben was a sales associate at a large Midwestern third-party administrator. He also spent three years as a property casualty producer for an independently owned insurance agency. Ben earned a Bachelor of Arts degree in Public Relations from Kansas State University.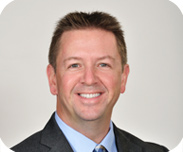 Steve Horvath — Vice President of Product and Marketing Strategy
Steve is responsible for leading new product innovation strategies at CoreSource, as well as for leadership of its corporate marketing initiatives. His focus is on helping CoreSource create a comprehensive range of benefit administration, healthcare management and consumer-centric services tailored to clients' unique needs. He has more than 20 years of experience in managing and leading various services for health plans. Prior to CoreSource, Steve was Vice President and General Manager of a CoreSource sister company, Health Contact Partners, providing telemedicine, healthcare advocacy, and disease management support. Previously, Steve was a member of the New Growth Ventures team for Trustmark, CoreSource's parent company, driving the company's diversification into new health services businesses. Steve holds a bachelor's degree in management and finance from The University of Iowa.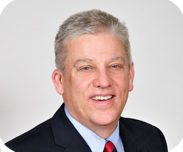 Dave Kenney — Human Resources Vice President
Dave Kenney joined Trustmark in 2011 as Vice President of Human Resources, for CoreSource. He also serves as a member of the Trustmark HR Leadership Team as well as a member of the CoreSource Executive Leadership Team. In his role, Kenney is responsible for leading the CoreSource HR team to ensure effective Human Resources processes; creating programs and initiatives to support growth; and integrating CoreSource Human Resources practices across the organization.
Before joining CoreSource, Kenney spent more than 20 years with Allstate Insurance Company in positions of increasing responsibility in various functions including operations, corporate communications, sales and human resources. Prior to leaving Allstate, Kenney served as a Director in the home office Sales department leading all human resources and communications related support for the Sales function. He has extensive experience in talent management, employee relations, recruitment, change management and communications.
Kenney holds a bachelor's degree in Marketing from Eastern Illinois University, and served on the EIU Business Advisory Board for more than 7 years. He is a current member of the Society for Human Resource Management and the Human Resources Management Association of Chicago.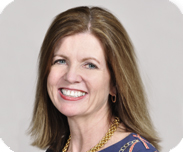 Joanne E McGowan — Vice President, Customer Experience & Strategy Execution
Joanne joined CoreSource as Vice President of Customer Experience & Strategy Execution in March 2016. She is responsible for working across the organization to define and implement CoreSource's customer experience that delivers on our strategic consumer centricity and customer advocacy objectives. Joanne will also lead the implementation of key strategic initiatives and programs that support this work such as the digital experience and data analytics capability development.
Prior to CoreSource, Joanne was a Partner with Aveus, a strategy and change consulting firm.
Joanne earned a bachelor of arts from Northwestern University and a Master of Business Administration in Finance and Marketing from The University of Chicago Booth School of Business.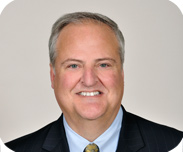 David Parrish — Vice President, Strategic Relationships & Sales Support
Dave's role places a high level of priority on our key strategic relationships, including carrier networks, PBMs, stop-loss carriers and associations, such as SIIA. He leads centralized sales support teams focused on driving our culture of a sales-focused organization.
Dave has more than 20 years of industry experience. Most recently, he spent time in our field operations as the CoreSource Regional President for the Chicago and Western Region. He joined CoreSource in 2004 as Vice President, Underwriting and Stop Loss, and then gained additional responsibilities and the title of Vice President, Product Development and Risk Solutions. Dave joined Trustmark, the parent company of CoreSource, in September 1996. While at Trustmark, he served in roles of increasing responsibility, including Second Vice President, Group Underwriting. Dave earned a Bachelor's of Business in Marketing from Western Illinois University.
Lloyd Sarrel — Chief Operating Officer
Lloyd has more than 18 years' experience in the third-party administrator and health insurance industries.
He joined Trustmark, CoreSource's parent company, in 1990, and has worked out of the company's Columbus, Ohio, and Lake Forest, Ill., offices.
Lloyd holds a bachelor's degree from the University of Michigan. He is an officer and past president of the Chicago Claim Association and is a member and past general chairperson of the Midwest Claim Conference Executive Committee. He earned the Health Insurance Associate designation from the Health Insurance Association of America.
Clare Smith — Vice President and Chief Financial Officer
Clare is responsible for all financial strategy and management within the CoreSource operation. Prior to joining CoreSource in 2007, Smith was Vice President of Financial Planning and Analysis at Bankers Life and Casualty, and has extensive experience in accounting and finance. She started her career with KPMG Peat Marwick, and her background includes posts with increasing responsibilities at both Zurich Kemper Life and Kemper Insurance Companies.
Clare holds a bachelor's degree in Accounting from Northern Illinois University and is a Certified Public Accountant.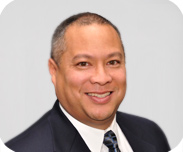 Brooke Terry — Chief Information Officer
With more than 25 years' experience, Brooke Terry was named Chief Information Officer of CoreSource in 2012. In this position, he is the key technology strategist for CoreSource and a member of the CoreSource Executive Management team, as well as a member of Trustmark's IT Senior Leadership Team, Enterprise IT Board and Enterprise Architecture Board.
He has been involved in large and complex multi-year transformation initiatives involving concurrent platform implementations, as well as acquisitions and consolidations.
Prior to his current role with CoreSource, he held several executive positions at Trustmark. He was Vice President of Technology, New Growth Ventures; Vice President, Enterprise Architecture; and Vice President of Applications Development, among other positions. Brooke earned his bachelor's degree in Computer Science from Concordia University Chicago.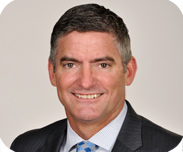 Robert Wolfkiel — Regional President, Northeast
Robert joined CoreSource as the Southeast Regional President in May of 2014 with responsibility for global strategic positioning, sales, customer relations and overall market operations of CoreSource products and services for the Southeast. In March of 2016, he was named President of the Northeast region. His territory encompasses the eastern seaboard from Virginia up to Maine.
Prior to joining CoreSource, Robert served as Vice President and Chief Sales Officer for Blue Cross Blue Shield for Rhode Island, where he was responsible for sales and service for their 500,000 member health plan. He has previously served in Executive Leadership roles at Humana, Aetna, and Willis Insurance Services in the Southeast region.
Robert is an accomplished leader in the health and well-being marketplace, contributing over 25 years of experience – 20 at the executive management level with accomplishments in human capital, sales, network negotiations, strategic planning, P & L Objectives and product positioning within complex and changing marketplaces. His insurance career began at US Healthcare in New York City, after studying International Business at Hofstra University.